We, at Alternative Health Concepts, are dedicated to bringing you the best information about alternative treatment options and will be bringing you some of the top sites each week.
Alternative health medicines and techniques are gaining popularity in the United States as well as all around the world because of the health benefits.
As alternative options for fighting cancer or any other complicated disease become mainstream, it has become necessary that we stay informed and make educated choices.
Methods like acupuncture, hypnosis, meditation, yoga and herbal treatments are ancient, proven methods of treatment and are popular all around the world. Even in the United States, they are widely accepted by modern medicine.
When treating complicated disease, sometimes a doctor will recommend a complementary alternative method of treatment, alongside a standard medical procedure.  Alternative methods can also benefit patients when a patient uses them instead of a standard treatment to improve their overall health.
There is evidence that alternative health treatment options can boost your health, reduce stress, reduce pain, and put you at ease. They also provide help for patients with devastating diseases such as cancer.
We have selected 5 top sites this week for alternative medicine. These blogs are offering valuable information based on research and experience.
1. Herbal News Magazine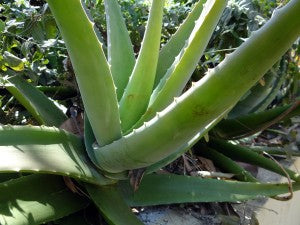 Herbal News Magazine blog features regular news and information on latest the findings and updates on alternative treatments, alternative medicine, natural healing, health maintenance, and longevity.
Blogs we like from Herbal News Magazine
2. Ayurveda Talk
Ayurveda is an ancient treatment system that uses herbs and plants to boost health and retain youthfulness of body and mind. It has been a popular practice for many years among healers in the Eastern Cultures, and now, it's making its way into modern medicine.
Ayurveda Talk covers many of the secret remedies of Ayurveda, including yoga, and other eastern alternative healing methods. People who are curious or interested in learning or studying the Ayurveda treatment methods will surely benefit from this site.
Blogs we like from Ayurveda Talk
3. Absenger Cancer Education Foundation | ACEF
Absenger Cancer Education Foundation helps cancer survivors feel better with alternative treatment options such as yoga, meditation and qigong. They offer classes and information on meditation, yoga, nutrition, music therapy, and so on, that helps and relaxes patients who are recovering or receiving cancer treatment, and you can get much of the information from their blogs for free.
Blogs we like from Absenger Cancer Education Foundation | ACEF
4. The Complete Guide to Natural Healing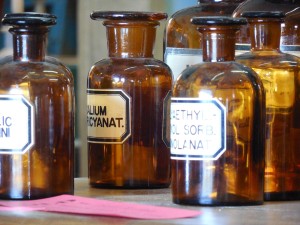 The Complete Guide to Natural Healing offers information and expert advice on natural remedies that heal your body, help you to stay healthy and maintain your optimal health. You will find books, information, products , nd product reviews to help you learn about a wide range of alternative treatment options and natural healing techniques such as Ayurveda, naturopathy, herbal remedies and other alternative disciplines.
Blogs we like from The Complete Guide to Natural Healing
5. Modern Alternative Health
Modern Alternative Health educates and empowers their readers to maintain a healthy lifestyle with healthcare advice, recipes, and alternative natural treatment options.
Blogs we like from Modern Alternative Health
Hope you'll benefit from these sites and from the knowledge that they share. We'll be back with a list of five more informative sites that offer alternative treatment options, counseling or free information to readers like you who need them and who want to benefit from them.
Sources: Alternative Health Concepts